By teknet on Thursday 29th November 2018, 9:44am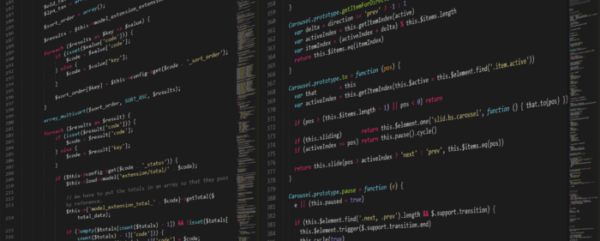 Laravel is a system in which code can be created more easily for software solutions. This involves using the PHP language to create the solutions, and can mean they can be built a little quicker. Laravel is primarily a tool for developers, but it can have its benefits for people who want software created too. There are other options – such as using another system or coding the software on its own – but Laravel is a great system for developers to use. As well as this, it has a lot of options for developers, so they can create software to suit you.
So how can a developer using Laravel benefit your business? There are a few different ways that this can be good. One of these is that, as already mentioned, using Laravel can mean that a software solution can be created a little more quickly. Although this won't mean it'll be ready a lot sooner, it can make the difference when you're waiting for a software solution. Not only that, but if your software is going to help you save or earn more money, you can start doing this sooner. Which is great, right?
There are other benefits too. If you really want a software solution building, but aren't sure about the time it will take to add extra elements, you can take the time saved by using Laravel to have the features added. So instead of the software solution only having 80% of the capability you would like, it can have 100%. Which means that you can save more time or money by streamlining other areas of your business more easily.
As well as this, using Laravel Development can mean that you can have software created to work how you want. If you've already got an idea for a software solution, whether it's basic or more complex, using Laravel can help. Not only would it have the time-saving benefits mentioned, there are other advantages to using it as well.
One more benefit of using Laravel can be that your software solution can be more complicated. Because of the way that the system works, using Laravel to create a software solution can mean that your product could become more complex more easily. This could mean that your software can have all of the functionality you require.
Although the idea of using Laravel instead of coding the software on its own, or using another platform, is more beneficial for developers, there are benefits for customers. We've covered a few of them in this blog post, although there are other advantages as well as this.
To put it simply, using Laravel can make the software build easier for the developer – and better for you too. Not only this, there are a lot of capabilities of Laravel, meaning that there are also a lot of possibilities. Software creation is already so flexible that the variety of options available from using Laravel mean there are a lot of things it can do. More options means more capabilities of the software.
If you're looking to have a software solution created, using Laravel can help with the building of it. Therefore, it's worth considering something like this when you want a new piece of software that can have its advantages for your business.
Are you looking for Laravel Development for your new piece of software?
Teknet Software's Laravel Development Service might be what you require! Check out our Laravel Development page for details! If you want more information about our previous work, check out our Portfolio! To make an enquiry, fill out the form on our Contact page! You can also email hello@teknet.io or phone 0800 488 0400!