Requirements
---
We were approached by an adventure travel company who specialised in high octane trips such as cycling Lands End to John O'Groats and climbing Mount Kilimanjaro.
They were looking for a solution that would allow them to take online bookings and payment for their trips but with additional requirements that allowed them to get medical questionnaire's completed as part of the booking process fort each person going on the trip. They also wanted the system to take an initial booking deposit and then automatically chance for the remaining payment at a specified date prior to the trip.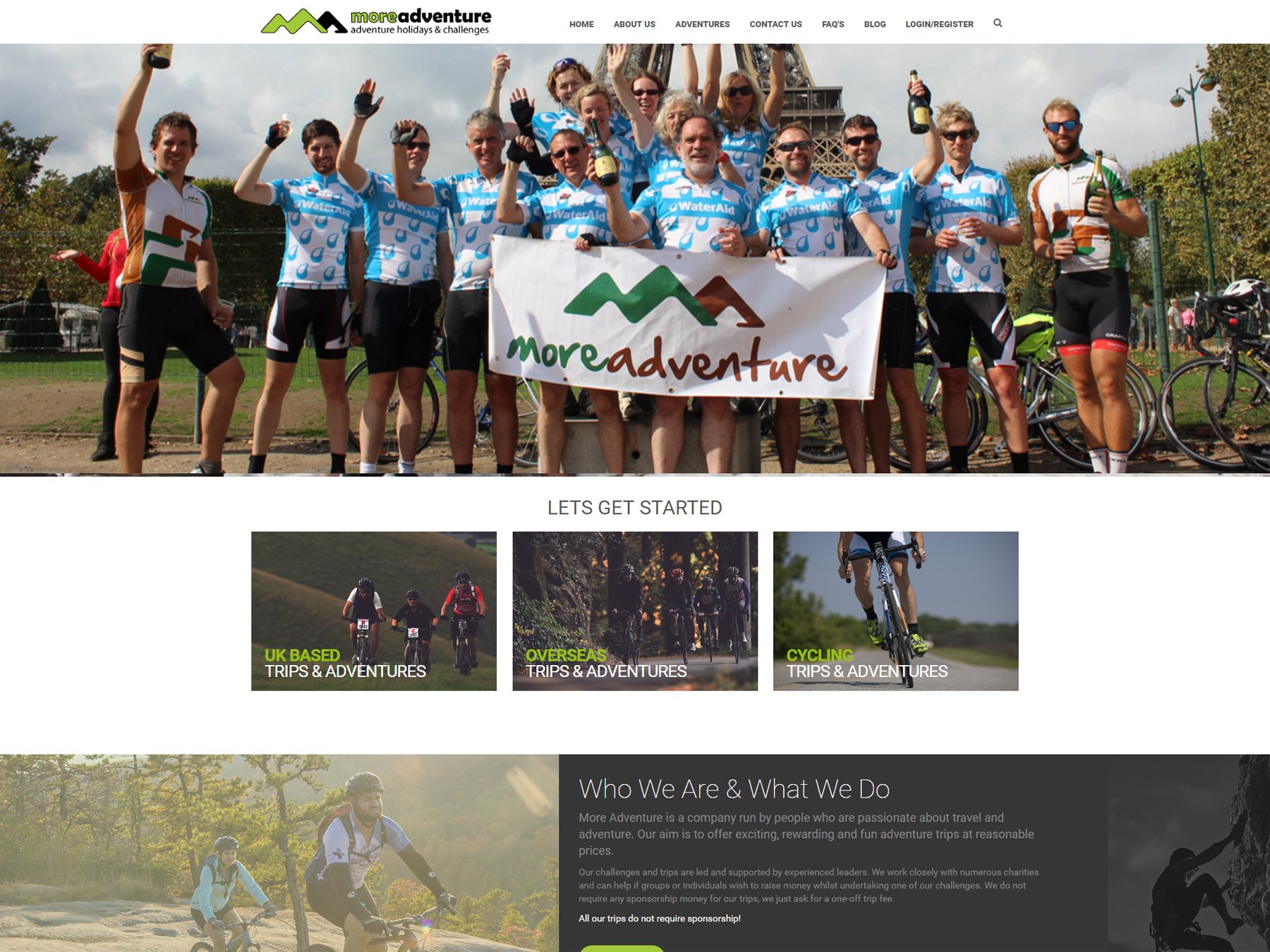 Need something similar?
Please fill in the short form below and one of the team will contact you to discuss your requirements.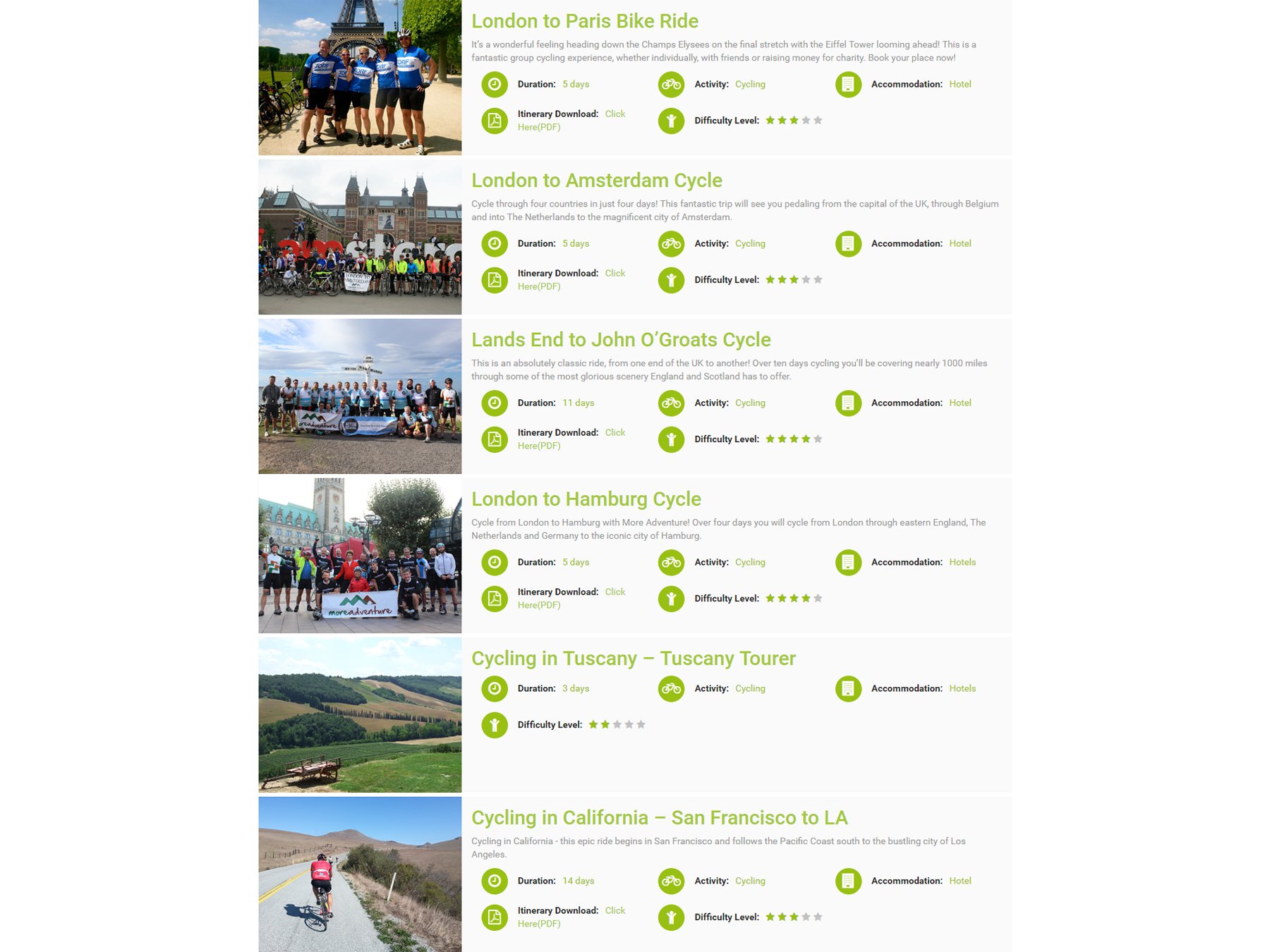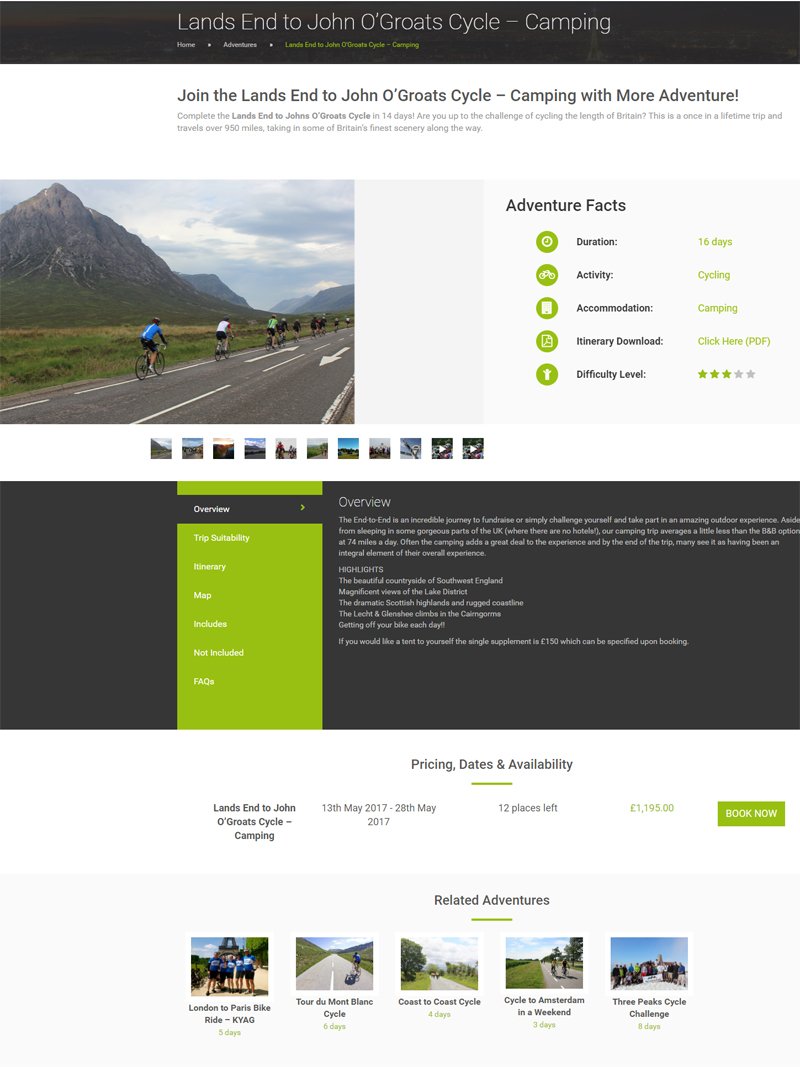 If you want to read more about the services mentioned, check out our Services pages!